Discover accessible routes
Latest news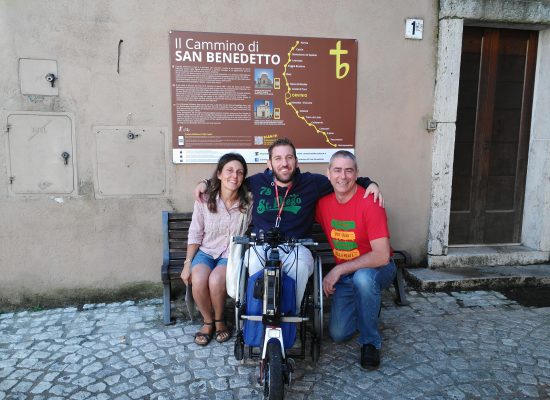 General Information Following the field tests carried out on the French Way of St. James aimed at publishing the first universal guide, SANTIAGO PER TUTTI (Santiago for All), released by Terre di Mezzo in March 2015, Free Wheels Onlus is now involved in the SA.BE.R Universal project intended to develop an accessible tourism offer both […]
Friday testers have completed the first tour of the Camino de Santiago to check the obstacles, hospitality and bathrooms.
The mapping of the first part of St. Benedict Way was accomplished on 24th of September. Over 270 km were covered in 14 days, from Rieti to Cassino; nearly 2000 points of interest were geolocalized and surveyed along the 40 municipalities on the route. In 160 accomodations and facilities a first evaluation of accessibility and […]
See all our news
Subscribe to our newsletter
Subscribe to our newsletter to receive the latest news on our project.
The project is co-funded by the COSME Programme of the European Union